Face mask/Gauze mask/Non-woven mask
Product Description
A face mask is a sanitary product, generally refers to a device worn on the nose and nose to filter the air entering the nose and nose to prevent harmful gases, odors, and droplets from entering and exiting the wearer's nose and nose, made of gauze or paper, When respiratory infections are prevalent, wearing a mask has a very good effect when working in a polluted environment such as dust.
Raw materials
Nose bridge clip; ear hook; non-woven fabric。
Features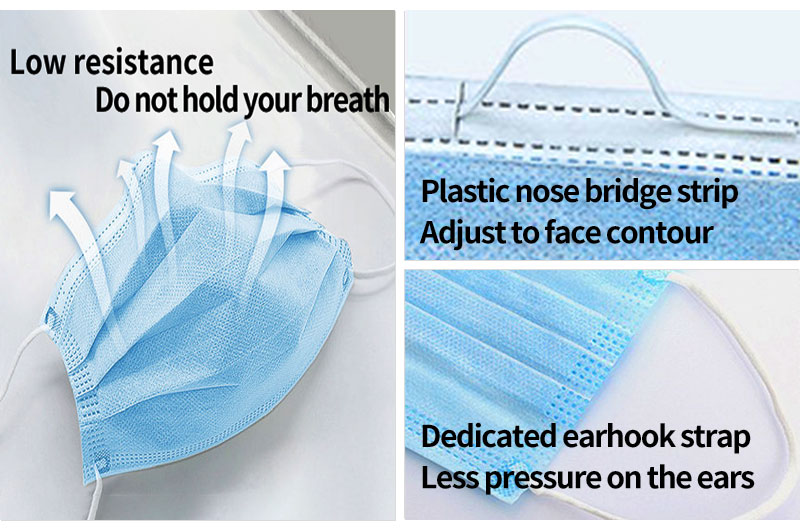 1. Disposable non-woven masks: using imported technology, high filtration efficiency and low breathing resistance.
2. Adjustable nose clip: make sure the mask fits the face.
3. Upgraded elastic earband: High elastic elastic earband, good elasticity, suitable for all head types
Precautions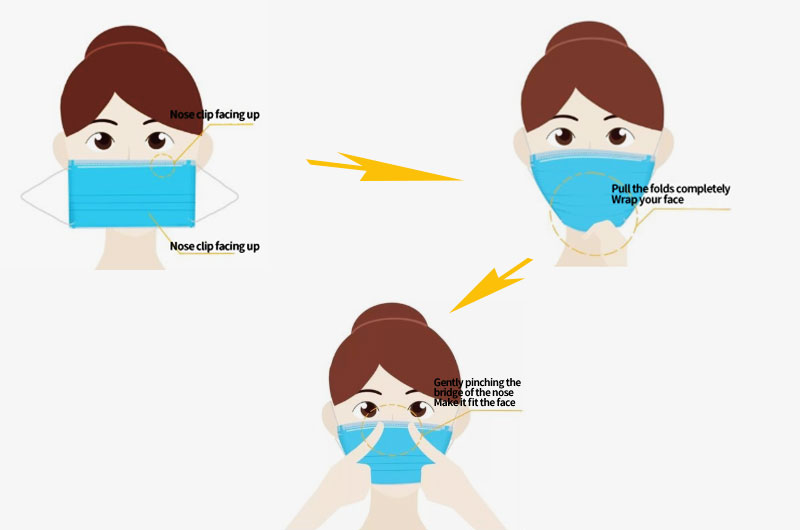 1. Disposable non-woven masks do not generate oxygen and should not be used in hypoxic environments. Do not wear them for more than 3 hours per day. This product is a disposable mask, please do not reuse it.
2. People with heart or respiratory problems (such as asthma emphysema), pregnancy, dizziness after wearing, dyspnea and skin sensitivity are not suitable for wearing masks.